Fiat 500
I went all-turbo with the launch and return of the Fiat brand to North America, starting with the brand manifesto. These high performance coffee table "art books" were distributed to all new dealer studios, reintroducing the Fiat brand and introducing drivers to the new 500 models
.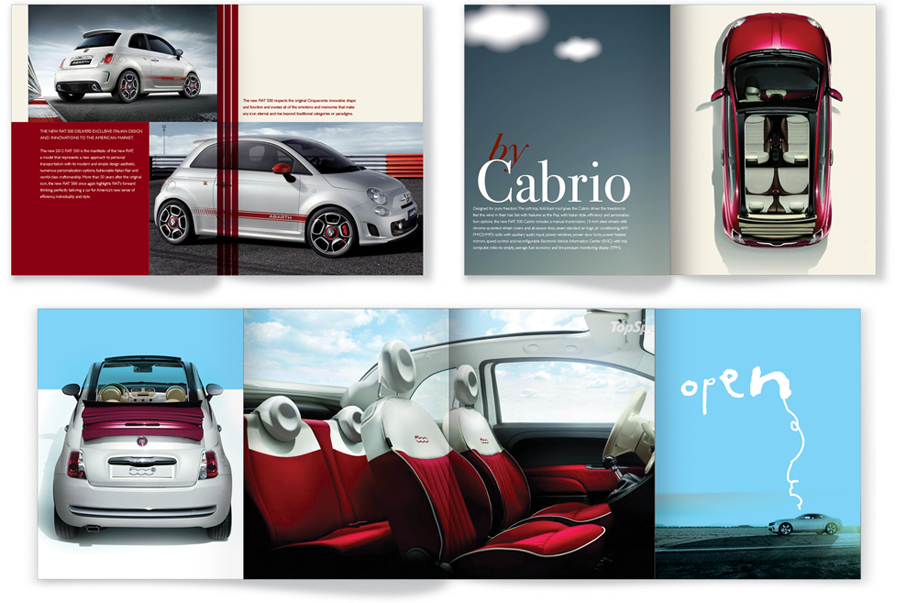 The story was told! And we set the stage with our interactive and experiential concepts as well as identity design for the Fiat sponsored Fader Fort at SXSW. The Fader Fort fused jaw-dropping art, Fiat's automotive design and music in an energized interactive museum within the larger SXSW music festival.

During SXSW, we documented the entire event...telling storie
s and producing daily videos featured on Fiat's website and social media. These videos were also looped on screens at all North America Fiat dealership studios after the event.